Mike Shannon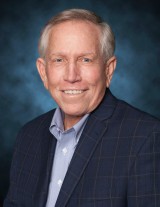 Email
CEO
Direct: Ext. 118
Mike has worked with Texas American Insurers since 1975, always working closely with sales and administration for our clients. He grew up in Fort Worth through high school, and attended Texas Tech University, in Lubbock, graduating with a Bachelor of Business Administration degree in Finance. Mike moved to Houston and attended the University of Houston Law School for one year. He then joined the US Air Force and spent two years in Laredo, and one year in Vietnam. After the military, Mike lived in Houston for three years working as an Accountant and Financial Analyst in the real estate development industry. He then moved back to Arlington, Texas and began his career in the insurance brokerage business.
Mike has two sons, Ben and Colby, a great daughter-in-law April (wife of Colby), and two wonderful grandchildren, Ryan Grace and Jarrett Michael. He enjoys golf, travel, golf, landscaping, and of course golf.
Mike shares that he has always enjoyed the problem solving aspects that are required to be an insurance counselor for our clients. It is, and always has been, a pleasure to have the opportunity to work for the financial security that people need in this complex world.